Stocks - Wall Street Ends Flat as Tech Suffers Broadcom Beatdown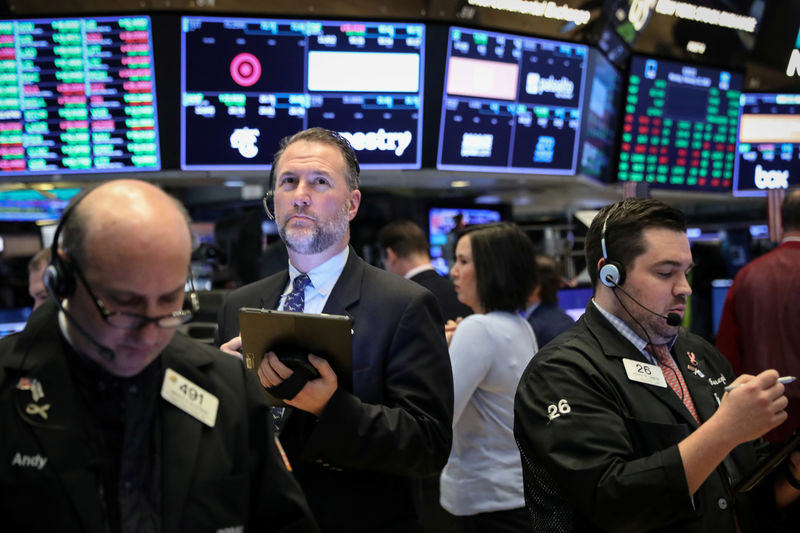 © Reuters.
Investing.com - The S&P 500 closed flat on Friday as firmer retail sales pointing to underlying strength in the U.S. economy was countered by a slump in chip stocks, led by Broadcom.
The S&P 500 shedded 0.16%, the Dow Jones Industrial Average fell 0.06%, while the Nasdaq Composite fell 0.52%.
A sea of red washed over chip stocks, forcing the broader tech sector sharply lower, led by a 5.6% slump in Broadcom (NASDAQ:AVGO) after chipmaker missed revenue estimates and cut its guidance amid slowing demand.
Qualcomm (NASDAQ:QCOM), Intel (NASDAQ:INTC); Xilinx (NASDAQ:XLNX) and Micron Technology (NASDAQ:MU) ended the day more than 1% lower.
Facebook (NASDAQ:FB), however, bucked the trend, rising 2% as the social media giant's venture into cryptocurrency drew praise from RBC.
"We believe this may prove to be one of the most important initiatives in the history of the company to unlock new engagement and revenue streams," RBC analysts Mark Mahaney and Zachary Schwartzman say in a note to investors.
Energy stocks, meanwhile, also contributed to the decline in the broader market, shrugging off a rise in oil prices. Still, the sunny end to the week for oil prices did little to a mask a 2% weekly drop.
Losses were kept in check, however, by an upward revision to April's retail sales data, prompting analysts to suggest that it was too early to call time on the U.S. growth story.
"With robust growth in May and huge upward revisions to April's print, consumer spending looks to regain its footing in the second quarter with growth looking to exceed the 3% (annualized) mark," TD Economics said.
The stronger U.S data was in sharp contrast to Chinese economic data showing the pace of industrial production slowed to a 17-year low, as manufacturing and production sectors, many of which are reliant on strong exports, were hurt by the ongoing U.S.-China trade war.
Original Article