Fed Dwarfed by Trump on Twitter as Central Banks Go Social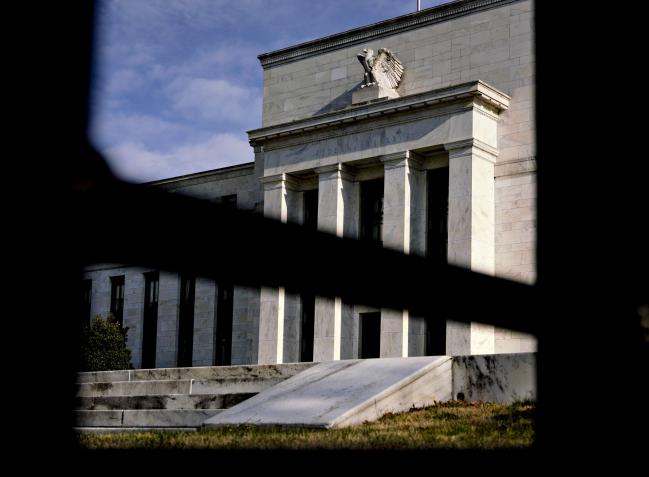 © Bloomberg. The Marriner S. Eccles Federal Reserve building stands in Washington, D.C., U.S., on Monday, April 8, 2019. The Federal Reserve Board today is considering new rules governing the oversight of foreign banks. Chairman Jerome Powell said the Fed wants foreign lenders treated similarly to U.S. banks.
(Bloomberg) -- Go inside the global economy with Stephanie Flanders in her new podcast, Stephanomics. Subscribe via Pocket Cast or iTunes.
The Federal Reserve is being outgunned on Twitter by critic President Donald Trump even as it leads the way among central banks in embracing social media in a bid to better inform the public about its decision-making.
The Fed has about 520,000 followers, and its New York district bank around 140,000, compared with Trump's 61 million, according to a study published on Wednesday by research group OMFIF. The Fed's most popular tweet ever only got 492 retweets, although the St. Louis Fed is the most active monetary authority worldwide with an average of almost nine tweets a day.
Trump has used Twitter to regularly criticize the Fed and Chairman Jerome Powell for raising interest rates and not doing more to bolster the U.S. economy. On Tuesday he tweeted that the Fed's key interest rate is "way too high" and that its officials "don't have a clue!"
Fed policy makers say they're independent and don't take political attacks into account when setting interest rates.
Some 114 central banks are now regular users of Twitter, which the New York Fed became the first to use for communications in a tweet about over-the-counter derivatives in June 2008, the report found. Together they represent about 60% of all monetary institutions and have about 7 million combined followers.
Social media activity is now a "pillar of central banks' communications strategies," OMFIF economists Danae Kyriakopoulou and Pierre Ortlieb said in the report. "The trust this seeks to create underpins the independence and legitimacy of modern central banks."
Other findings:
On a per capita basis, the central banks of the Maldives and Bermuda are the most popular with about 33 followers per 1,000 citizens
The central bank of Indonesia is the most followed national central bank with almost 700,000 followers. Mexico is in second place
Just 24 central banks have Instagram accounts
Among those not tweeting are the People's Bank of China as well as central banks in Greece and Luxembourg
Original Article