U.S. Crude Inventories Unexpectedly Rose by 5.4M Barrels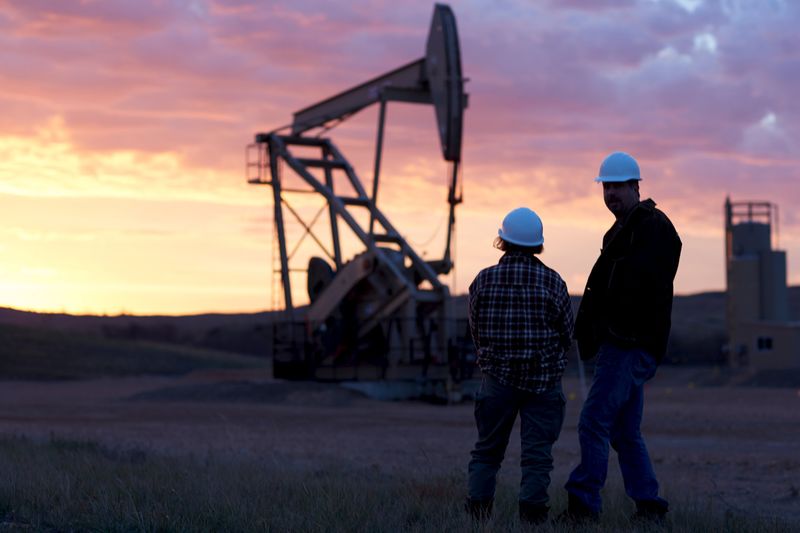 © Reuters.
Investing.com - U.S. commercial crude oil inventories (excluding those in the Strategic Petroleum Reserve) rose by 5.4 million barrels last week, versus expectations for a decline of 800,000 barrels, the Energy Information Administration said Wednesday.
In the previous week, crude inventories fell by almost 4 million barrels.
Analysts said the crude inventories numbers cast a pall over the oil market just as fuel demand for the summer was picking up and geopolitical tensions in the Middle East were lending a premium to energy prices.
West Texas Intermediate futures, the benchmark for U.S. crude, rebounded by 16 cents, or 0.3%, to $61.94 per barrel by 11:10 AM ET (15:19 GMT).
London Brent futures, the global benchmark for oil, rose by 53 cents, or 0.7%, to $71.77.
Traders attributed the rebound to market worries in recent days about drone and other attacks reported on Saudi Arabian oil tankers and pipelines.
"The EIA report was bearish due to the large crude oil inventory build. Both imports and exports of crude oil rose substantially, and refinery utilization rose back above 90%," said John Kilduff, founding partner at New York energy hedge fund Again Capital.
"There was also a large increase in crude oil inventories at the Cushing, Okla. delivery hub, which adds to the bearishness," Kilduff said. There was a build of 1.8 million barrels at the storage point for crude delivered against futures contracts of West Texas Intermediate.
Tariq Zahir, who runs New York-focused oil fund Tyche Capital Advisors, agreed.
"While draws were expected across the whole complex, we saw builds almost across everywhere," Zahir said.
"We had an eye-opening 5.4-million-barrel build in crude where a draw was expected of 1.1 million. This 6-million-barrel surprise should keep a lid on prices. (That's) coupled with the fact that IEA also reported a revision down in demand for crude and the large Cushing build, which was also a surprise."
The EIA also said that total motor gasoline stockpiles decreased by 1.1 million barrels during the week ended May 10, against forecasts for a drop of nearly 300,000. In the earlier week to May 3, gasoline inventories fell by almost 600,000.
Distillate fuel inventories rose by 84,000 barrels last week versus expectations for a drop of around 1 million barrels. In the previous week, distillate stockpiles slid by almost 160,000 barrels.
Original Article