China's Industrial Production, Retail Sales Growth Miss Forecasts in April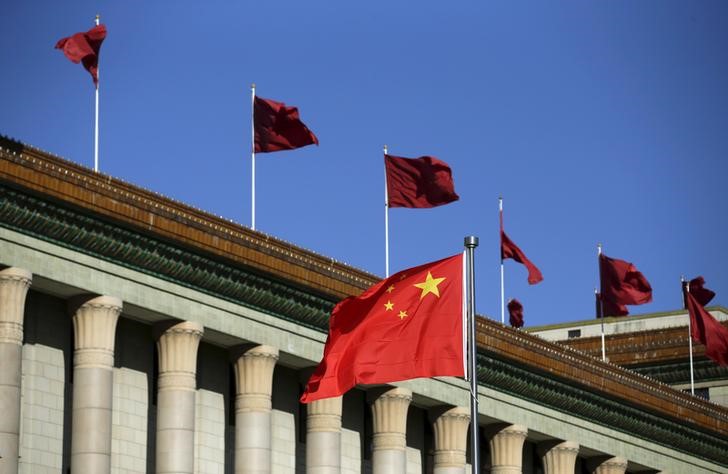 © Reuters.
Investing.com - China reported weaker-than-expected growth in industrial production and retail sales for April.
Growth in the country's industrial output slowed to 5.4% in April from a four-and-a-half year high in March, data showed. Analysts previously expected industrial output to grow 6.5%.
Retail sales rose 7.2% in April on-year, missed a forecast rise of 8.6% and undershot March's 8.7%. This month's growth was the slowest pace since May 2003.
"Weak retail sales partially stemmed from a deterioration in employment and declining income of the middle-and-low income groups," said Nie Wen, an economist at Hwabao Trust, in a Reuters report. "In terms of future policies to keep consumption as the stabilizer of the economy, China might roll out targeted tax cuts or subsidies to the middle-and-low income groups."
At the same time, data from the National Bureau of Statistics (NBS) showed fixed-asset investment rose 6.1% in January-April from the same period last year, also lagging expectations.
Private-sector fixed-asset investment, which accounts for about 60% of overall investment in China, rose 5.5% in the same period.
"There are still uncertainties haunting the performance of the economy. Tensions between China and the U.S. have returned while concerns about insufficient demand worldwide are on the rise," Nie said.
Trade tension between the two sides escalated after U.S. President Donald Trump and his administration unexpectedly raised levies on $200 billion worth of Chinese goods in the midst of trade talks. Recent reports suggested that Washington might even impose levies on all remaining U.S. imports from China.
China retaliated on Monday, though on a smaller scale.
Market sentiment recovered somewhat overnight after Trump said it would become apparent "in about three or four weeks" whether trade talks with China were successful. "You never really know, right?" Trump said. "But I have a feeling it's going to be very successful."
Original Article